Breastfeeding and COVID-19 Resources
COVID-19 Quick Question and Answer Guide
The following information has been compiled from the Centers for Disease Control and Prevention's website and represents the information available as of July 5, 2020. This content is meant for informational purposes only and does not constitute medical advice. Please contact your healthcare provider if you should have any questions or health concerns regarding breastfeeding and COVID-19.
Q: WHAT IS COVID-19?
A: COVID-19 is a new disease and we are still learning how it spreads, the severity of the illness it causes, and to what extend it may spread. We recommend going to the CDC website for the most up-to-date, accurate information.
Q: CAN BREASTFEEDING MOTHERS STILL BREASTFEED IF THEY HAVE COVID-19?
A: Yes, please see the CDC guidelines for breastfeeding if diagnosed or suspected of having COVID-19.
Q: WHAT ARE THE GUIDELINES ON BREASTFEEDING FOR MOTHERS WITH CONFIRMED COVID-19 OR UNDER INVESTIGATION FOR COVID-19?
A:  The CDC recommends a mother with confirmed COVID-19 or who is a symptomatic person under investigation (PUI) should take all possible precautions to avoid spreading the virus to her infant, including washing her hands before touching the infant and wearing a face mask, if possible, while feeding at the breast.  If expressing breast milk with a manual or electric breast pump, the mother should wash her hands before touching any pump or bottle parts and follow recommendations for proper pump cleaning after each use. If possible, consider having someone else, who is well, feed the expressed breast milk to the infant.
Q: WHAT IF THE BREASTFEEDING MOTHER FEELS TOO SICK TO BREASTFEED?
A: If you are a breastfeeding mother or talk to a breastfeeding mother who feels really bad, strongly encourage them to call their healthcare provider. Ask if the mother has help or explore ways to get help for yourself to support breastfeeding. If help is available, the mother can hand express or pump their breast milk and have someone else feed the baby. Before expressing, it is important to wash hands thoroughly with soap and water. If using a breast pump, it is important to ensure proper cleaning is followed. See more information about pump cleaning detailed below.
Q: WILL THE BREASTFEEDING MOTHER'S MILK SUPPLY DECREASE?
A: Some mothers notice a supply drop when they are sick. If this happens refer the mothers to a designated breastfeeding expert or medical provider. Before taking any medications, including over the counter medication, call your doctor to find out what medication is safe to take while breastfeeding.
Q: HOW CAN A BREASTFEEDING MOTHER REDUCE THE RISK OF SPREADINGCOVID-19 TO THE BABY?
A: Here's what the CDC and the World Health Organization (WHO) say:
Even if you don't have symptoms of COVID-19, there are things we can all do in order to minimize the chances of spreading COVID-19 to others. For example, it is important to:
Wash your hands often using soap and water or an alcohol-based hand sanitizer.
Cover your mouth and nose with a bent elbow or tissue when coughing or sneezing, and immediately throwing away any used tissues.
Avoid close contact with anyone who has cold or flu-like symptoms.
Contact your doctor if you have a fever, cough or feel like it is hard to breathe.
Q: DOES COVID-19 TRANSMIT TO THE BREAST MILK?
A: Much is unknown about how COVID-19 is spread. Person-to-person spread is thought to occur mainly via respiratory droplets produced when an infected person coughs or sneezes, similar to how influenza (flu) and other respiratory pathogens spread. In limited studies on women with COVID-19 and another coronavirus infection, Severe Acute Respiratory Syndrome (SARS-CoV), the virus has not been detected in breast milk. However, we do not know whether mothers with COVID-19 can transmit the virus via breast milk.
How to Clean Your Breast Pump
Best practices on how to clean your breast pump if you or your breastfeeding partner are infected with COVID-19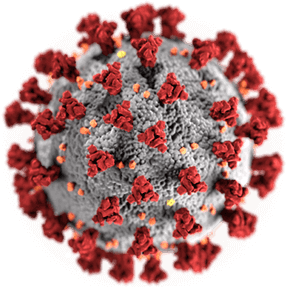 COVID-19 Breastfeeding Resource Links
Thank you to Washington WIC for generously sharing their resources and breast pump policy with us.