WIC Approved Foods
WIC food packages are based on the Dietary Guidelines for Americans recommendations and established dietary recommendations for infants and children. WIC food packages target specific nutrients, including protein, calcium, potassium, fiber, vitamins A and C, and iron. 
For a list of WIC approved foods, please visit the Approved WIC Foods page.
WIC Approved Formulas
Standard Formulas 
Standard formulas are for infants less than one-year-old and do not require medical documentation. Children one year and older must have a prescription to receive standard formula. 
Similac Advance                                   Similac Soy Isomil
Alternative Contract Formulas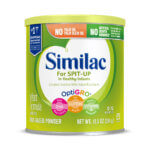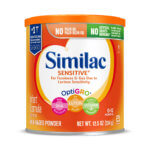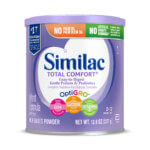 Similac for Spit-Up                            Similac Sensitive                               Similac Total Comfort 
Therapeutic Formulas
Therapeutic Formulas are available upon request for participants with a qualifying diagnosis. The WIC Medical Documentation Form provides common qualifying diagnosis. Participants must have a current prescription on file at the WIC clinic to receive a therapeutic formula. 
The Medical Food Breakdown (9-1-21) form lists commonly prescribed formulas, cans sizes, yields and maximum amounts.
WIC Medical Documentation Form
Medical documentation is required for alternative contract formulas, therapeutic formulas, and any special accommodations to the standard food package.
Medical Documentation Form (1-26-21)
WIC Lactation Referral Form
Have a WIC participant who needs a lactation consult or additional breastfeeding support? Please complete the referral form, link below, and email to WICBF@health.nv.gov.  We will work with the clinic to assist the participant.